Prehistoric Roots
---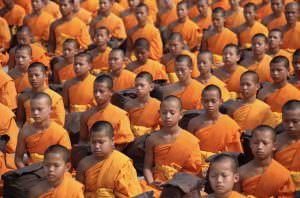 Meditation has been practiced since as early as 1500 BC.   If you are curious about the origins and evolution of meditation and how it relates to modern techniques and teachings, the source material is voluminous.
Each method of meditation has its own ancestry.  Each form or technique has developed over 4500 years of cultural and religious influence.
For people like myself who had heard of  meditation and yoga but never learned much, or, technically for beginners, "Meditation" is a catch-all term encompassing forms of self-discipline techniques designed to gain insight into love through self-knowledge and the human connection to the spirit realm by knowing one's own mind and heart.
As human beings we are eternal spirits with a soul (our mind, will and emotions) and we live in a body. It is the conscious and subconscious mind that bridges the spirit and the body  uniting them in the physical realm and where we can receive conscious revelation of the truth of our beliefs.
More than Mind-Over-Matter
Diet, exercise and proper nutrition regimens nurture the physical body.   It is equally important to nurture to our mind and spirits.  The mere nature of our society promotes stress and anxiety which lead to chronic diseases that decrease the quality of life and increase mortality.  One of the first symptoms of excessive stress is insomnia.  Sleep is one of the most critical needs of the human body because it helps us to maintain brain function. Scientific research and clinical trials support that including periods of meditation and relaxation into our daily schedule will assist with relieving stress and allow us to maintain control over the anxiety that can lead to a complex imbalance of mental, physical and spiritual health.
If we believe what the research suggests, meditation techniques should be as familiar to us as going to bed every night.
MFHL is here to assist everyone who wants motivation to develop a lifestyle of mindfulness through meditation, generating harmony and balance with the spirit, soul and body.
Educate Yourself
While medical advice and seeking medical treatment when it is needed are absolutely necessary, it is equally important that you be educated, informed and take an active participation in treatment decisions affecting your physical and mental health.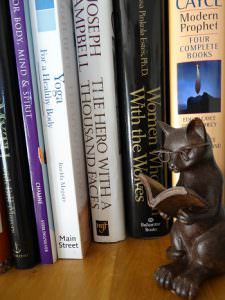 Meditation for Healthy Living will offer insight from available sources (and there are many) on how the various techniques and methods of meditation can be easily learned, taught and incorporated into your lifestyle to aid in maintaining the highest quality of health.  We have watched some people realize that they are passionate about meditation, sought training and education and are now teaching and leading others.
Mental and Physical Conditions
For over 70 years medical/scientific research has been conducted by various research facilities, including the Harvard Medical School's diverse research departments and the National Center for Complementary and Integrative Health, under the National Institutes of Health (a part of the United States Department of Health and Human Services).
Below is a list of the physical and mental health conditions studied at length:
STRESS AND ANXIETY
PANIC DISORDERS
DEPRESSION
INSOMNIA
HIGH BLOOD PRESSURE
CHRONIC PAIN
CANCER
KNEE, ANKLE, HIP AND SHOULDER JOINTS
HERNIATED AND BULGING DISCS
RHEUMATOID ARTHRITIS
Fibromyalgia/Lupus and OTHER Immune Disorders
LIVER CONDITIONS AND DISEASE
DIABETE
NEURALGIA
PANCREATITIS
HEADACHES AND MIGRAINES
JAW CONDITIONS AND TEETH GRINDING
MENOPAUSE/PMS
ADDICTION and DEPENDENCY
FEAR/PHOBIA
OBSESSIONS AND COMPULSIONS
EATING DISORDERS
PARANOIA
SELF ESTEEM – CONFIDENCE
All forms of meditation and hypnosis have been proven effective with allowing us control over our thought processes and beliefs:
MENTAL FOCUS
MOTIVATION
OVERTHINKING
SUBCONSCIOUS NEGATIVITY
SUCCESS
WEALTH
DREAMS
FORGIVENESS
YOUR IDEAL SELF
INNER SELF/INNER CHILD
STRENGTH AND ENERGY
SELF LIMITING BELIEFS
LAW OF ATTRACTION
---
Meditation includes our immediate environment and surroundings.  Teachers of mediation suggest that it take place in a natural environment.
By educating ourselves and experimenting with a variety of techniques we discover the the methods that provide the best benefit.  You will discover your own preferences and may even surprise yourself with what works best for you.  For those who are limited in physical activity it is possible to obtain the same benefits while comfortably sitting or lying down.  One goal should be to designate a room or space in your home that is inviting to meditate.
Curriculum and Meditation Aids
Psychologists, therapists and other trained professionals have compiled specific technique curriculum, webinars, books, affirmation guides, recorded guided meditation and hypnosis sessions on every topic, as well as meditation music and other mood enhancers such as essential oils and incense.  We have selected our favorite items and included them in our All Things Meditation Store.  We believe you will appreciate the diversity.  Check back frequently because we will continue to add interesting and useful items with touches of nostalgia.
If you are looking for something specific please contact me through our Contact Form and we can use our resources to locate anything you are interested in, or make suggestions and recommendations.
---
Not a Substitute for Medical Advice
The information and techniques discussed throughout this website are not a substitute for medical advice, nor should it be interpreted as such.  It is imperative that you consult with your medical providers before making any decisions concerning participation in meditation or other relaxation or hypnosis techniques.  We encourage you to talk with your physician about how meditation can enhance your quality of life.
Physical illness and mental health disease processes vary and must be monitored by mental health professionals.
---
Interestingly, results of scientific studies are published in medical journals around the world involving 70 years of research that support the health benefits of practicing meditation and relaxation on a regular basis.  It has been confirmed time and time again that meditation does influence healing of the mind and body.  Additional clinical trials continue to take place based on results of previous findings, with plans for future studies.
Have you decided which technique you want to try next?  The menu bar above this blog can give you a few ideas.  Look around and comment below with your own experiences.
NAMASTE!