N
amaste!  
You stopped by just in time!   The process of building this website is progressing as anticipated.  It is taking longer than I thought it would, but only because I am not able to spend as much time with it as I would like.  I sure hope you enjoy it!
Meditation for Healthy Living
is for everyone.  Men, Women, Children, Teens, Students, Graduate Students, Working and Single Moms, Children, Blue and White Collar Workers, Couples, Seniors, Rich, Poor, the Disabled, and your families and friends.
The Mental and the Physical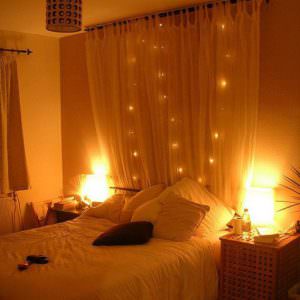 From the first vision of helping people cope with stress and anxiety, as well as symptoms of the mental and physical disease processes, I have focused on the premise that everyone dealing with life in general needs support and solace and that everyone is sincerely interested in knowing how to improve their own mental and physical well-being.
Each of us has a built-in spiritual desire. as well as the ability to improve our quality of life.  Many people need a little more knowledge to be capable of properly caring for themselves (which can be a good thing because if you have the advanced knowledge it means you have gone through some rough stuff – do let's attempt to prevent it).
With the rapid advancements in technology and medicine, most people are looking for a dependable resource to answer their questions.  Well, this is that resource.
I will be collaborating with experts in various areas of wellness to obtain the most recent information on various topics relating to meditation and health.  The intent is to provide well-rounded and sound facts and research to help you increase your knowledge so you can determine what you need to do to enhance your quality of life.  You will have access to information and options that will fit into your time-consumed schedules.  The objective is to gather everything you need to enable you to make well-informed personal choices that will nurture the mind, body, and spirit on your own terms.  This platform belongs to you.
—           Explore the health benefits of meditation, relaxation and other techniques to reduce stress and attain the highest level of control over your mind and body.
—           Learn simple techniques to develop new habits in less than 30 days.  Making small sequential changes will influence the way you feel in a short period of time.
—           Conquer.   Free yourself of stress, anxiety, depression, chronic pain, and addictions.  Stop overthinking and overcome the fear and worry that holds you back from everything you really want to do and accomplish.  You are deserving and you owe it to yourself.
Assisting your Medical Providers
Medical advice and treatment are absolutely necessary in the world in which we live.
We must continually strive to proactively educate ourselves and take responsibility for our well-being through self-care.  Doing so will avoid the stress and anxiety that lead to chemical changes in the brain, the causes of depression and mental deficiencies, as well as the physical aggravation and manifestation of nearly every common chronic condition and disease.
We must take control of all physical and emotional symptoms resulting from physical illness, disease, chronic pain, and addictions by replacing distorted thoughts.  It is part of a higher self-esteem and gives you permission to love yourself on a deeper level.
Having this knowledge and having access to research material when you need it is critical to the motivation you must have to understand what YOUR mind and body require.  This will enable you to maintain overall physical and mental health with the least amount of time and effort.
Your time is valuable to you, and to me.
Whole-Wellness
Subconscious positive thinking is the foundation of what I call "whole-wellness" and it can be taught to anyone with a desire to learn about it.
Your conscious and subconscious thought processes are absolutely critical to your overall mental and physical health.  It has been scientifically studied and proven.  The long-arm benefits include healing of your Mind ~ Body ~ Spirit, healing and enhancing personal relationships and achieving personal and professional goals which will lead to financial independence.
All Things Meditation & Wellness Emporium
A combination of resources and products are made available in the All Things Meditation & Wellness Emporium.  As we identify new and proven methods and products, they will be added to the product line.  I will be seeking quality and affordability.
As you explore alternatives for your particular circumstances you can be confident that each and every product has been thoroughly researched and hand selected.
Be confident in your decision-making when selecting what is best for you.  I am confident that you will be.
All information contained within Meditation for Healthy Living, including every product and program available through the Emporium, have been selected to expand your knowledge and insight based on personal in-depth research of each product, manufacturer and author, whether they be professional coaches, instructors, hypnotherapists, physicians, specialists or scientist, or any other professional with expertise in their field.
This website will ultimately be your single source for everything you need to enhance your routines of relaxation, meditation, yoga, nutrition, and methods of other forms of self-reflection to achieve your optimal level of physical and emotional well-being.   I have even gathered some novelty and fun items.
All blogs, articles, products, images, recommendations, and reviews are of current and relevant significance and have been chosen deliberately and with discretion.  I promise that you will be informed, interested, entertained and armed with the knowledge to increase your ability to take control of your own life.  I am encouraged, and I invite you to share everything you find with someone you know.
I am encouraged, and I invite you to share everything you find with someone you know.
ABOUT CAROLE BROOKS
Carole was born on Galveston Island, Texas in 1957 in the same hospital her father and twin sister had been born 20 years earlier.  She was named after her aunt who did not survive the birth. Her father was an Air Force veteran and her childhood years were spent traveling around the world with her parents and four younger brothers.
She has three children. A son born in 1980, a daughter born 8-weeks premature in 1985 and an adopted son born in 2013, who just happens to be one of her biological grandsons.  Her youngest son was recently diagnosed with an intellectual disability.  She has 10 grandchildren ranging from ages 10 months to 12 years.
Her career was in civil/personal injury trial litigation which began in 1978.  She was most specifically involved with wrongful death and product liability cases, insurance law, medical liability, nursing home/hospital liability, environmental law, among others.  In 2015, after 37 years, she was forced to retire as a senior paralegal due to physical disabilities involving her spine.
FROM CAROLE'S HEART
My first experience with raw anxiety began in 1989 when my mother was diagnosed with a liver disease resulting from alcoholism.
I moved my two young children to Oklahoma from Texas so I could help my mother.  I was under the impression that I could make her quit drinking.   During that time my mother was caring for her own mother who was blind from diabetes and had recently been diagnosed with Alzheimer's dementia.
My mother was never able to stop drinking but did develop a lung tumor which caused her death a few months after she turned 54.  I was 34-years old, a single mother of two children and involved in a high-stress career.   It was 1992 – my mom was laid to rest the day before my baby brother graduated from OU with a degree in aerospace engineering and received his commission in the United States Air Force.  I was left spinning from the most traumatic event of my adult life.
Then, between May and November of the same year:  my closest friend was killed in a private plane crash which critically injured her two children, my father-in-law-to-be was killed in a house fire and both of my grandmothers passed away.  In the midst of my grief I remarried.
The following year I was involved in two rather serious car accidents initiating a lifelong condition of a deteriorating spine (neck and back).  I was bedridden for several months with severe pain from a spinal compression fracture.   Depression was calling me to a dark side and my husband left me with two children, no job, and no money.  Within three years of his filing for divorce, I learned that he had been sexually abusing my daughter.   Her life  (and mine) literally unraveled at the seams.  We spent the following 10 years struggling emotionally, among ourselves and within our relationship.  My daughter is forever changed but she is the strongest person I have ever met.  I have witnessed the effects of sexual abuse, and I believe there is absolutely nothing else that can affect a person to the very core of who they are mentally and spiritually.  It took many years to come to terms with the reality of what happened (for lack of a better term), but an entire lifetime won't diminish the extent of the damage.
In 2008 my fourth grandchild was born.  He was my daughter's third son.  She had been hanging with the wrong people and began using drugs after he was born which caused The State of Oklahoma to intervene.  In 2009, less than two months after major low back surgery, three of my grandsons were placed in my custody, ages 1, 2 and 3.  The recovery period for the surgery was six months, with complete fusion within two years. Needless to say, as hard as I tried, I was unable to keep up with the physical demands of three little boys, two in diapers.  I spent my entire savings to pay for in-home care.  The boys were eventually transferred to foster care.
In an effort to separate myself and my grandsons from the Oklahoma system that insisted on keeping them because I had contact with my own daughter, and in hopes of convincing the court to let me take the boys out of the state, I moved back to Texas.
A very long story short, the three boys were adopted, together, by a loving family.  They are healthy and thriving and their parents are a complete answer to many prayers.   I was distraught to learn the adoptive parents insisted on a closed adoption.   I haven't seen them since 2010.
I did successfully arrive back in Texas even though my boys didn't make it with me.  They will be home someday soon.  The oldest one will be 18 in 7 years and he knows how to find me.
In early 2011, a wonderful friend that taught me everything I knew about the legal field when I worked for him through the 1980's, hired me as his assistant as soon as he knew I was back in the area. Soon thereafter, I met a man whom I ultimately married and who is the adopted father of my son.  But, as happens in many relationships, times and circumstances change.  When our son was 2, my spine condition deteriorated significantly requiring a double cervical fusion involving three vertebrae in my neck.  I knew the procedure did not repair the cause of my pain and within 6 months my neurosurgeon was also convinced.  Additional diagnostic testing confirmed conditions in my thoracic and upper lumbar spine.  This is the point I was determined to be disabled and I was forced to retire at the age of 57, about 13 years before I was ready.  Welcome to the land of social security disability benefits.  I was approved at the initial filing level.
Within 7 months of my surgery, my son was diagnosed with an intellectual disability.  At the age of 3, he was not communicating. Today, at the age of 4-1/2 he has language skills of a two-year-old.  My husband was not able to cope with my disability even though we thought he was well prepared for the recovery period that was involved.  I believe that finding out about our son's disability was more than he could take.  I always felt he didn't believe I had back problems, even though specialists had been performing various procedures and surgeries for years.  But when he looked me in the eye and told me there was absolutely nothing wrong with our son when a team of physicians and therapists had just outlined that at 3-1/2 his cognizant ability was at the level of a 10-month-old, I realized he was not capable of acknowledging anything less than perfection.
In the 4th week of a 12-week physical therapy program that was amazingly successful, but still not completely healed from surgery, my husband left me and our son one Sunday morning with no warning and no words. Within one week he filed for divorce.  Within two months we were ordered to leave our home. We are now formally divorced and I and my son live alone in a different city. I provide for all of his care and needs, including special education, speech therapy, occupational therapy and additional activities to keep him absorbing everything this world has to offer him.
And I now understand that I have learned enough through meditation, my research into our connection with ourselves, and related topics, that I am ready to move on.
So, I will Conclude this Introduction
As I approach the age of 60, I have spent a significant amount of time pondering the life experiences that caused me physical and emotional trauma which resulted in adverse health conditions.  Medical diagnoses involved generalized anxiety disorder, panic attacks, insomnia, high blood pressure, depressive disorders, all compounded by degenerative disc disease, surgery and chronic neck and back pain.  I have tried almost every non-prescription product and supplement available.  I have literally spent thousands of dollars on doctor visits, prescribed medications, DNA testing, and counseling.
While these treatments did help to a certain extent, after walking around that literal circle for longer than I would care to admit, there I was – in the darkest place of my life – mentally, emotionally, physically and spiritually.  Feeling cornered and desperate, and skeptical, I first started my journey to healing with reading about meditation online.  I laid down one night and participated in a guided meditation.  Within a matter of days, I could tell something was changing.  At first, I was developing a more intense spiritual connection than I ever had.  It was motivating.
I was then introduced to sleep hypnosis.  After researching what it is and what it is not, I took what seemed to be a tour of my subconscious mind and everything started to have a new perspective – mentally and physically. I have engaged in various forms of meditation or sleep hypnosis on a daily basis since then.  I often experiment with different techniques and I have been surprised at what forms of meditation are the most beneficial.
I took control of negative thinking and overthinking.  I took control of my physical pain.  A proper perspective of pain can be evasive, but I arrived.  And I continue to achieve higher levels of connection to the creator of all things as I become mentally tuned and physically stronger.
I spent so much time, years, focusing on mind occupying busy-ness to keep out of the dark places.  It eventually tore me down.  I am now raising a little boy who is my heart of hearts.  And I participate in hobbies.  Sharing this with you is one of them.  I was able to step away from fear and I found the confidence I needed to love myself, in spite attempting to hoard all the guilt and shame (from harming anyone else).  I developed the ability to share what has been placed within me and which is my contribution to those with whom I share the universe.  I continue to heal mentally, emotionally, spiritually and physically – with less medication and less frequently doctor and counseling appointments.  I achieve a higher level of healing every day. And, in spite of everything, I am happy.
It is the subconscious that controls the body's nerve centers where breathing occurs, when and how body organs function, why the heart does not miss a beat; the reason we continuously have a pulse. I leaned into my own mind and allowed my subconscious to guide me away from negative influences where I found these various forms of healing.   It was only when I began to help myself that the door opened to ME.
I have reached the point of accepting a form of closure with what happened to me, my children and grandchildren.  I do not believe we went through such traumatic circumstances for naught.  So here I sit, writing to you about meditation and healthy living as it has transpired and transformed me.
I have no formal training, but I have the education and knowledge of real life and maybe more qualified in many aspects than someone who has not lived it.  I did my own research (much like you are right now), followed the guidelines I learned and committed to the goals I set for myself.
Anxiety and panic attacks became farther apart. Today the panic attacks do not exist.
Stress tries to raise its ugly head on a routine basis, but meditation, sleep hypnosis, proper nutrition and trying to stay mentally active keeps me calm.
Life circumstances continue to progress, but symptoms of depression are easily recognized immediately. The key is to not allow your mind to take you where you don't want to go by developing a proactive plan.  Part of the plan anticipates all the things that could pull me off course.  (I learned a long time ago not to ever say, "what else can happen anyway?").
The chronic pain, though often unbearable, has been tamed to periods of a tolerable level.  I have weaned from very high doses of pain medication down to every few days when I am too active.
I absolutely know what to do and I absolutely believe that YOU can find your peace as well.
Let's do this.  Join me, won't you?
Wishing you much health, prosperity, and solace on your journey.
---
If you have related to what I have shared on any level, if you need a lead to information that can help you with starting your journey or walking the straight path, please email me at carole@meditationforhealthyliving.com.  I will find an answer for you or direct you to where your answer can be found.
I am seriously looking forward to meeting you.
Email
Carole@meditationforhealthyliving.com
---
---